Aan:

Executive Board of University of Amsterdam
Occupy UvA - In support of the occupation 16 Jan 2023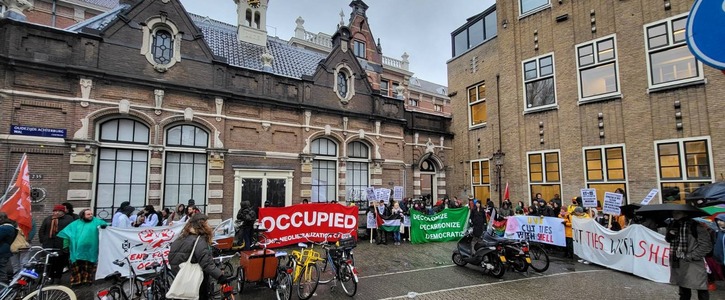 We stand in solidarity with the students and staff occupying the Amsterdamse Academische Club under the banner of End Fossil NL. We support this campaign and agree with the national demands of End Fossil NL
1) Dutch universities must cut ties with the fossil fuel industry
2) Dutch universities become fully transparent regarding their collaborations with and funding from the fossil fuel industry
3) End Fossil Amsterdam demands the Amsterdamse Academische Club for an autonomous space for students and staff where they can come together to discuss and educate themselves about democratization, decolonization and decarbonization!
Students and staff have a right to protest and occupy as a legitimate tactic to make their demands met. We urge the rest of the academic community to act in solidarity with this campaign and to stand behind their demands.
@endfossilnl on instagram
Waarom is het belangrijk?